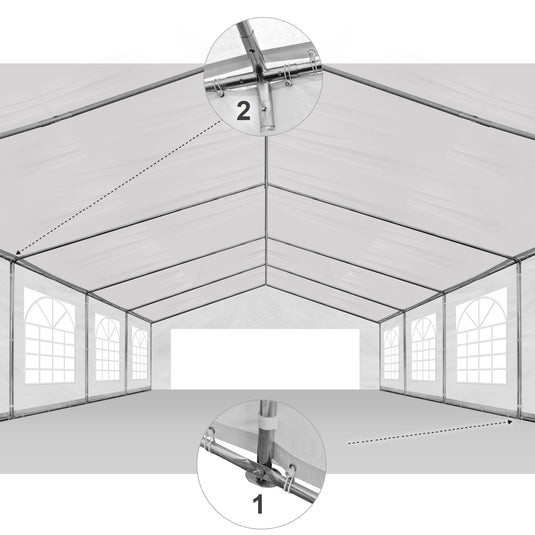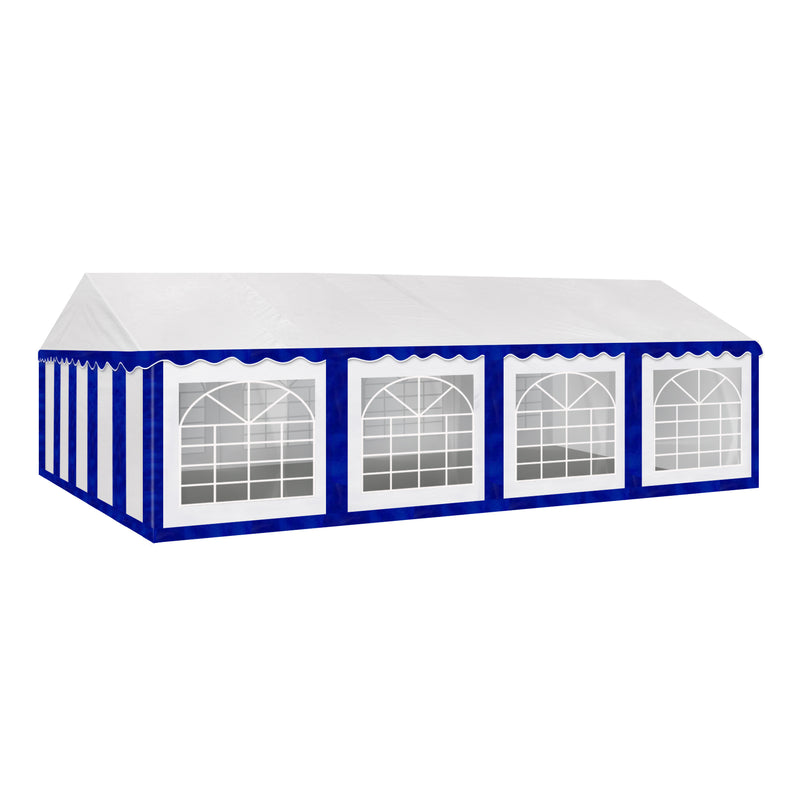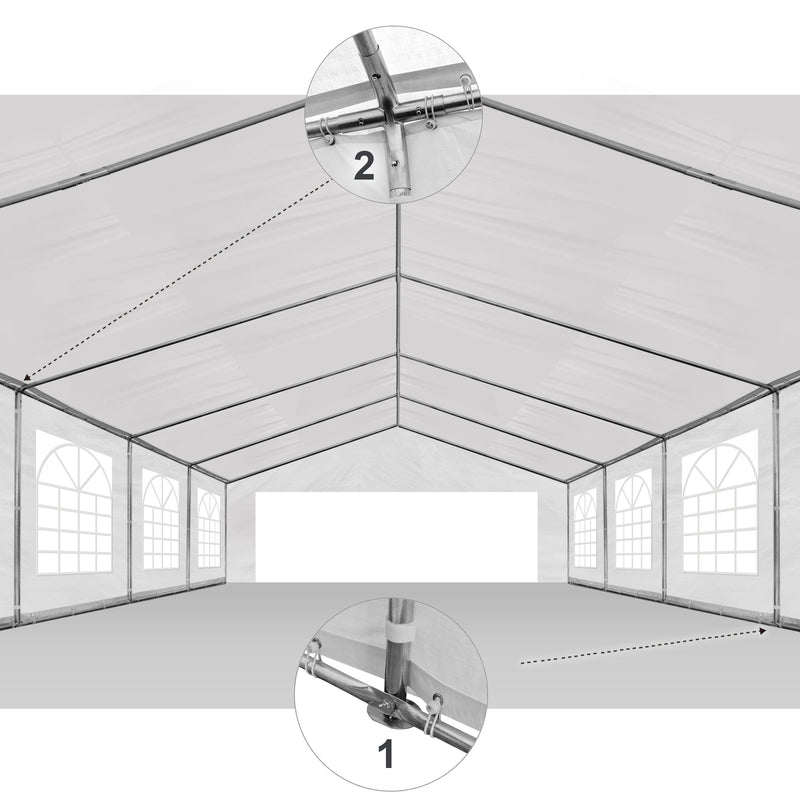 16x26 ft (5x8 meters) PAVILION Blue+White

High quality, heavy duty framework, with durable metal connectors and metal base

Heavy-duty PE top and walls,water resistant

Roof & Sidewalls: Luxury heavy duty 180g PE +UV

Galvanized steel frame, rust & corrosion resistant. Frame made from 38mm steel tubes
Specifications:

Size: 26'L(8m) x 16'W(5m) x 10'H(3.05m peak); 6.6'H(2m side)

Roof & Sidewalls: 180 gr/m2, Polyethylene (PE)
Poles: Galvanized steel frame. Diameter: 1.5"(38mm); Thickness: 1mm
Connectors: Metal connectors made from 42mm steel tubes. Diameter: 1.65"(42mm); Thickness: 1.2mm
Door Dimensions (with zippers): 12.2'Wx6.6'H
◆Plastic windows offer a good inflow of light.
◆Entrance door in both of the end walls.
◆Industrial duty zips on the front and side entry walls.
◆Heavy-duty Velcro and bungee cord straps.
◆Corner ropes and pegs included.
◆With triangle roof' support.

Packing: 3 boxes/pc

Please Note: We advise customers to never leave canopy up overnight or under bad weather conditions. We will not be responsible for such weather damages. It is up to customers decision to determine the correct weather condition.